Five Questions with Jonathan Conneely: Entrepreneur helps people with life, fitness – Tulsa World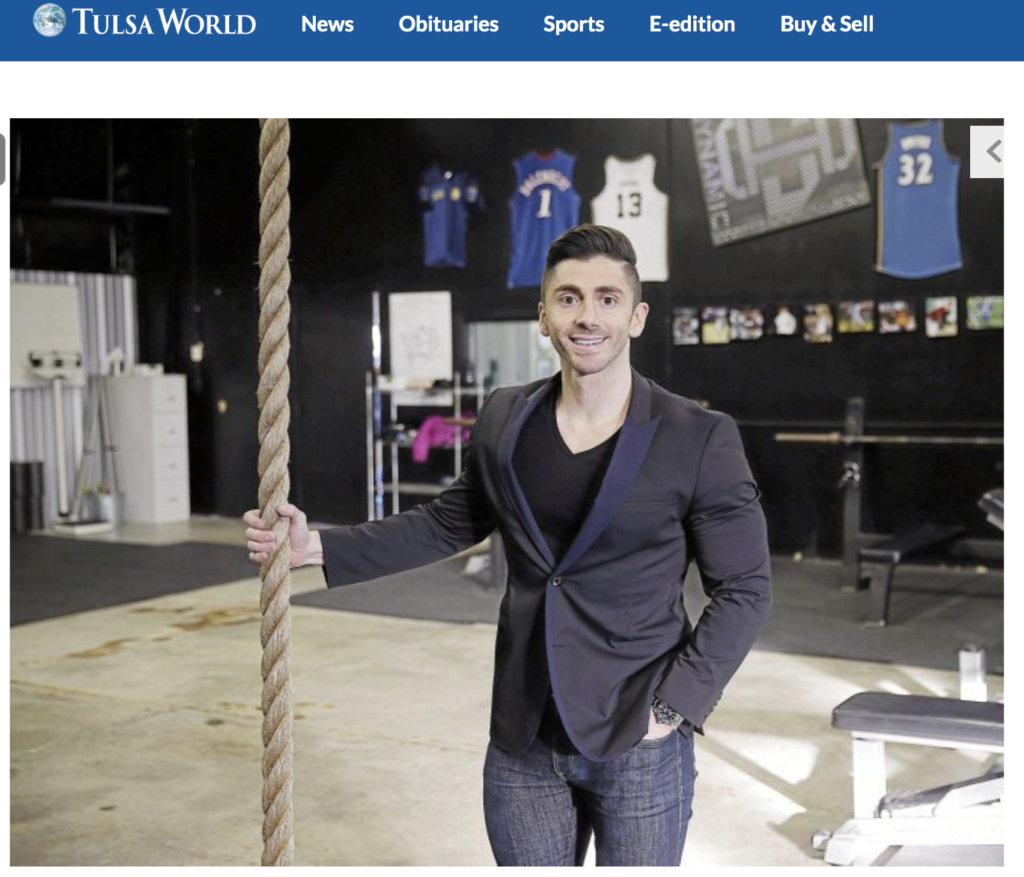 ---
Coach JC Featured In Success Magazine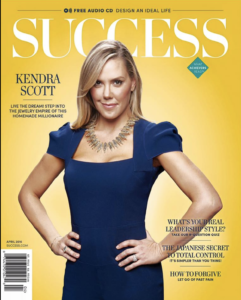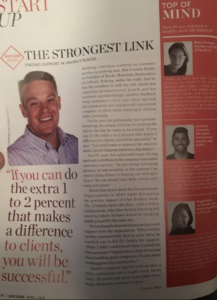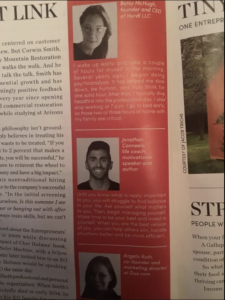 ---
An Interview with Coach JC: Entrepreneur, Strength Coach, Life Coach, Author and Motivational Speaker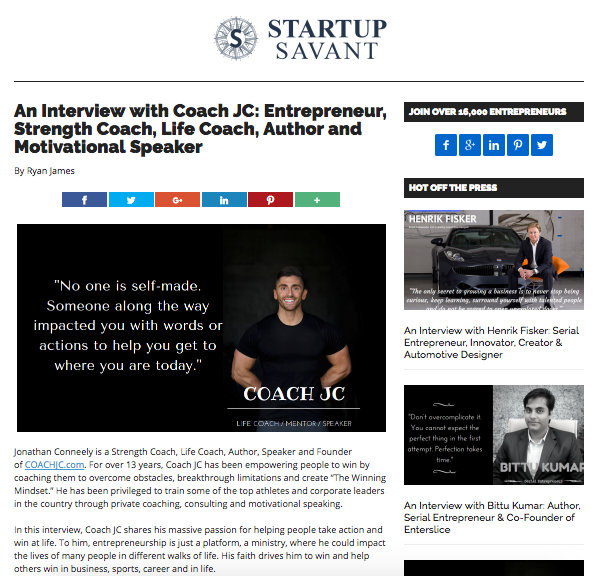 Read Full Article HERE
---
The Tulsa 40: Jonathan Conneely – Tulsa Business & Legal News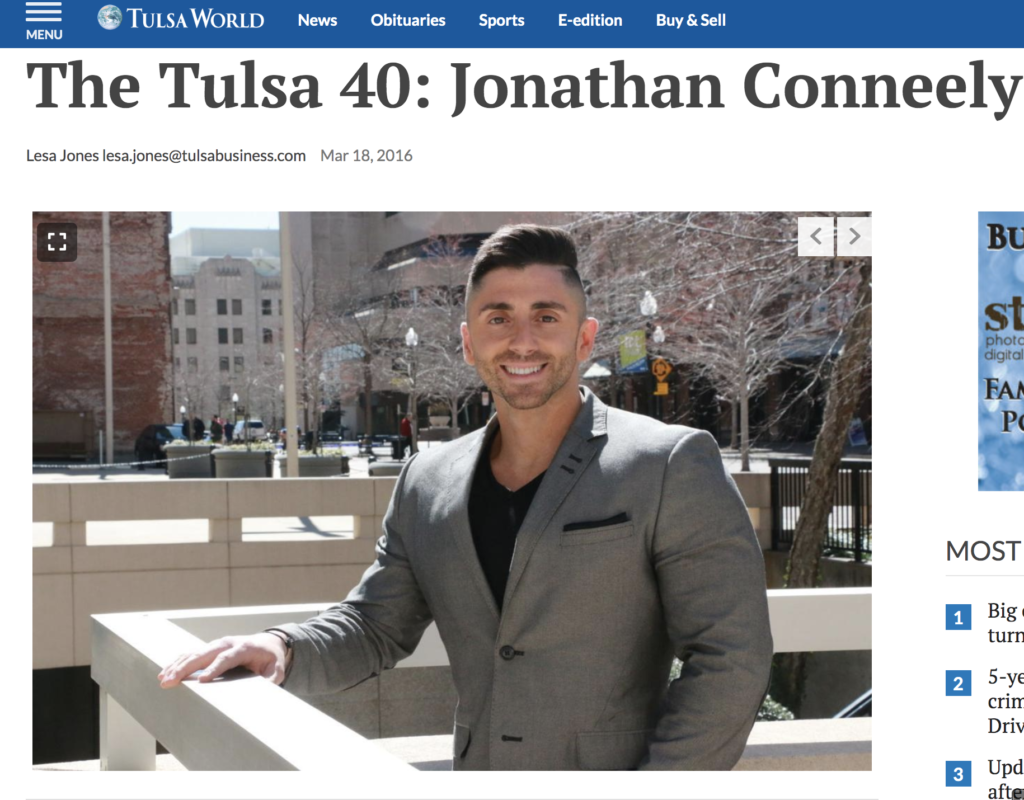 ---
Coach JC featured in Tulsa Business & Legal News, Creating a Winning Team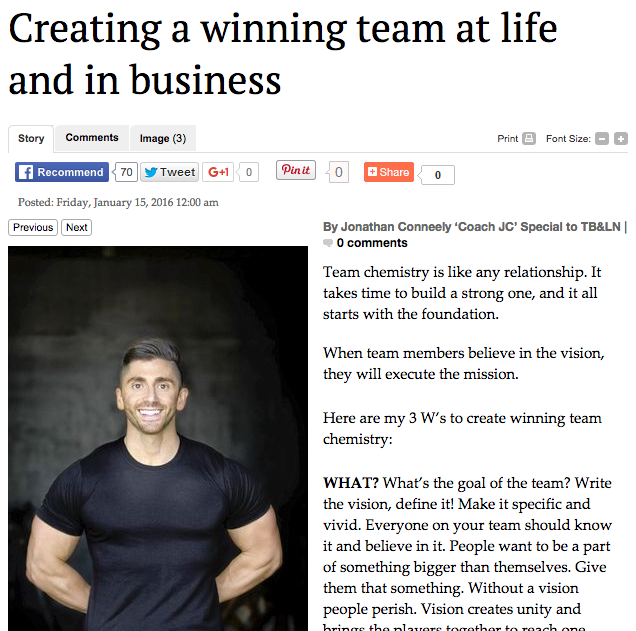 ---
Coach JC Leads First Responders To Better Physical Condition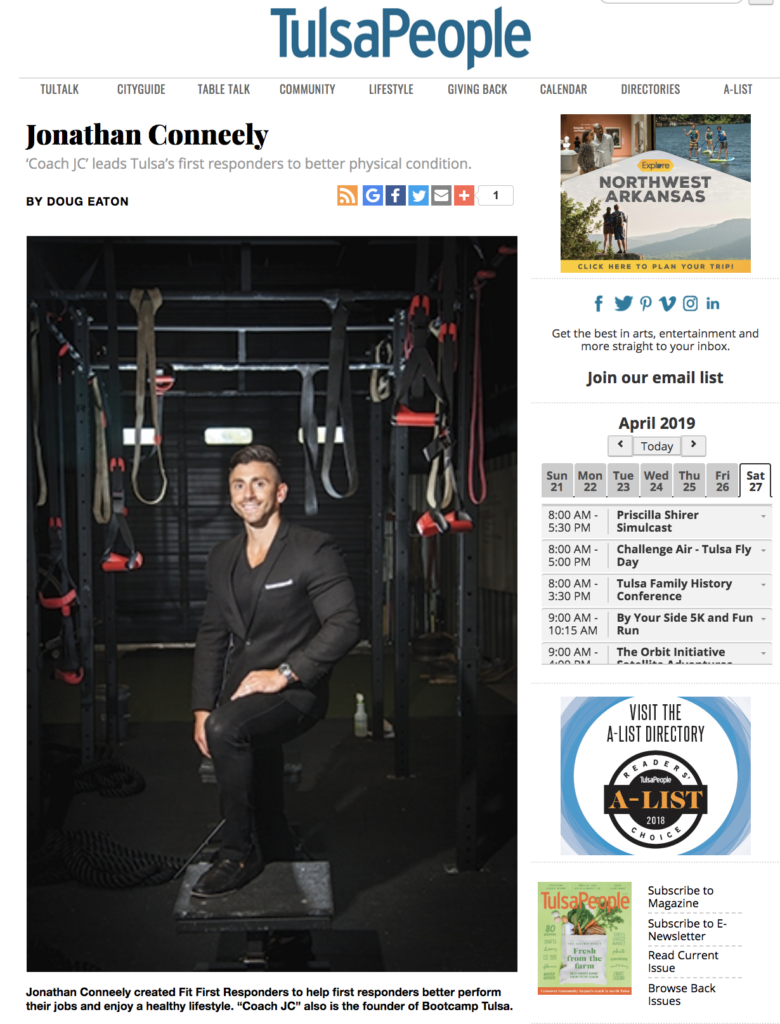 ---
2015 Beacon Awards – FIT First Responders
---
Channel 2 – Coach JC & Jared Glover – FIT First Responders
---
Channel 2 – Nutrition – FIT First Responders
Tulsa powerlifting event honors 9/11 victims, raises money for local first responders – KJRH
---
Honoring the Fallen Powerlifting Meet – KRMG
Channel 2 – 5 Minute Blasts – FIT First Responders
---
Channel 2 – Supplements – FIT First Responders
---
Channel 2 – 25 Week Program – FIT First Responders
---
Channel 2 – The Four "F's" – FIT First Responders
---
Channel 2 – Fitness Expert Shares New Project – FIT First Responders
---
Channel 2 – Coach JC – FIT First Responders
---
NewsOn6 – Coach JC – FIT First Responders
---
Explore Tulsa – Coach JC Talks about FIT First Responders
---
Tulsa World – Intensity Helps Entrepreneur Work Toward Legacy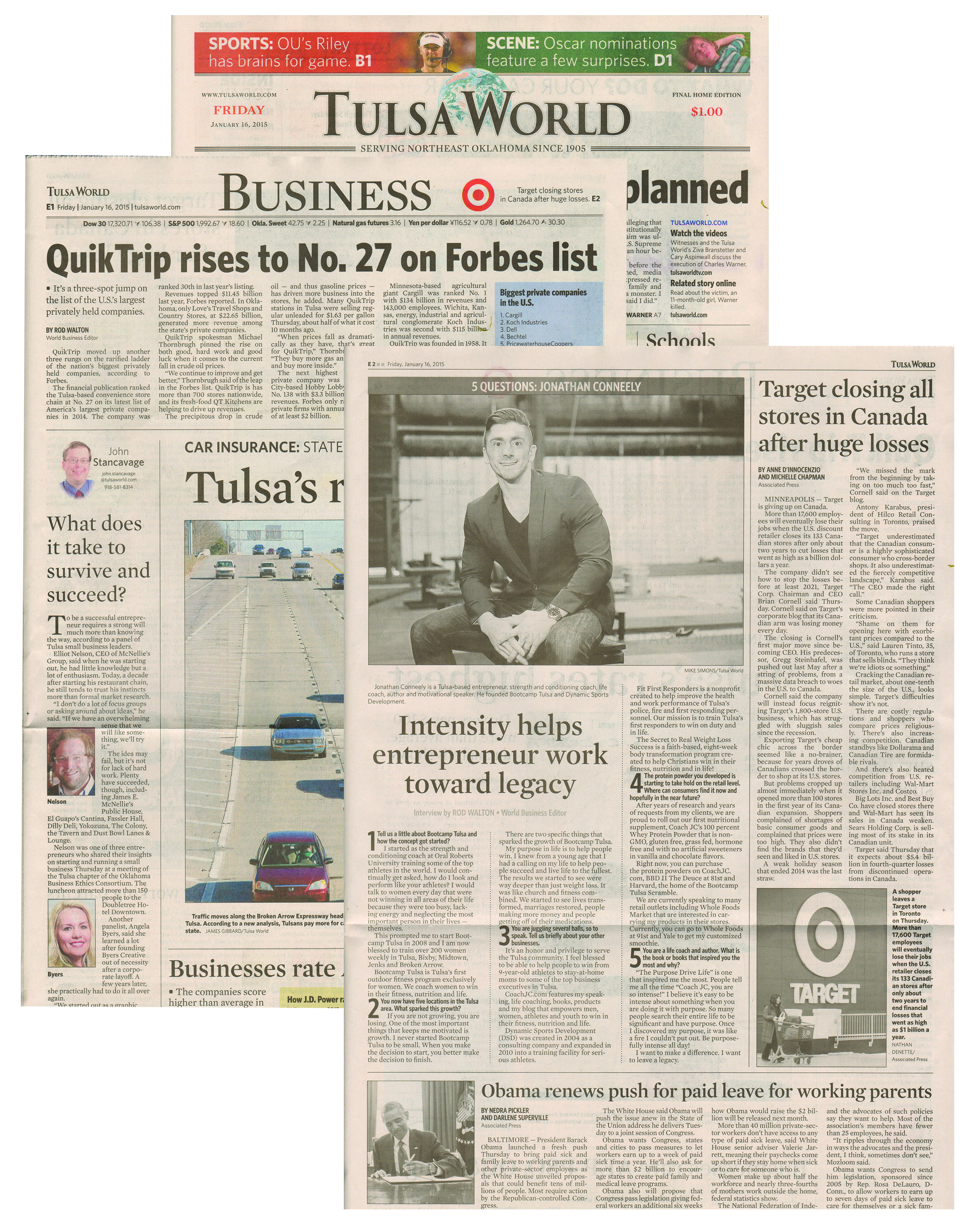 Coach JC Introduces his NEW Whey Protein on The List
Coach JC's Pumpkin Workout Featured on Channel 2
Coach JC's Pumpkin Workout Featured on The Tulsa Daily
Coach JC Featured on Fox 23's Tulsa Live
It's Smoothie Time! Coach JC reveals his "WIN ALL DAY" Smoothie from Whole Foods Market
Know What Your Eating! Coach JC reveals the lies and myths in the food labeling industry
Coach JC's Bootcamp Tulsa Program Featured on The List
Coach JC on FOX23 talks about How To WIN during a slump in Business, Life or Athletics.
2014 Tulsa 40 Honorees – The Best and Brightest Tulsa Up and Coming Businesses and Community Leaders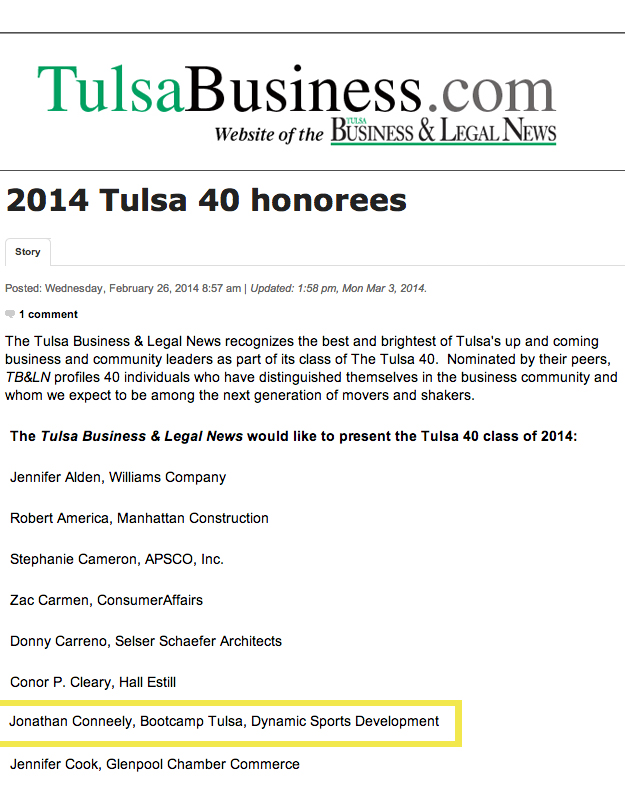 Coach JC Interviewed by Natalie Cash of 95.5 KRMG on how to WIN IN LIFE
Coach JC of Fox23 talks about the most important meal of the day…and it's not breakfast.
Coach JC selected as one of 10 celebrities to compete to give back to the Margaret Hudson Program
)
Coach JC and the Winner of the Brand New Mercedes Benz from the Win 4 Life Challenge
Coach JC gives away a Mercedes for a little extra motivation during his Mercedes Benz Giveaway!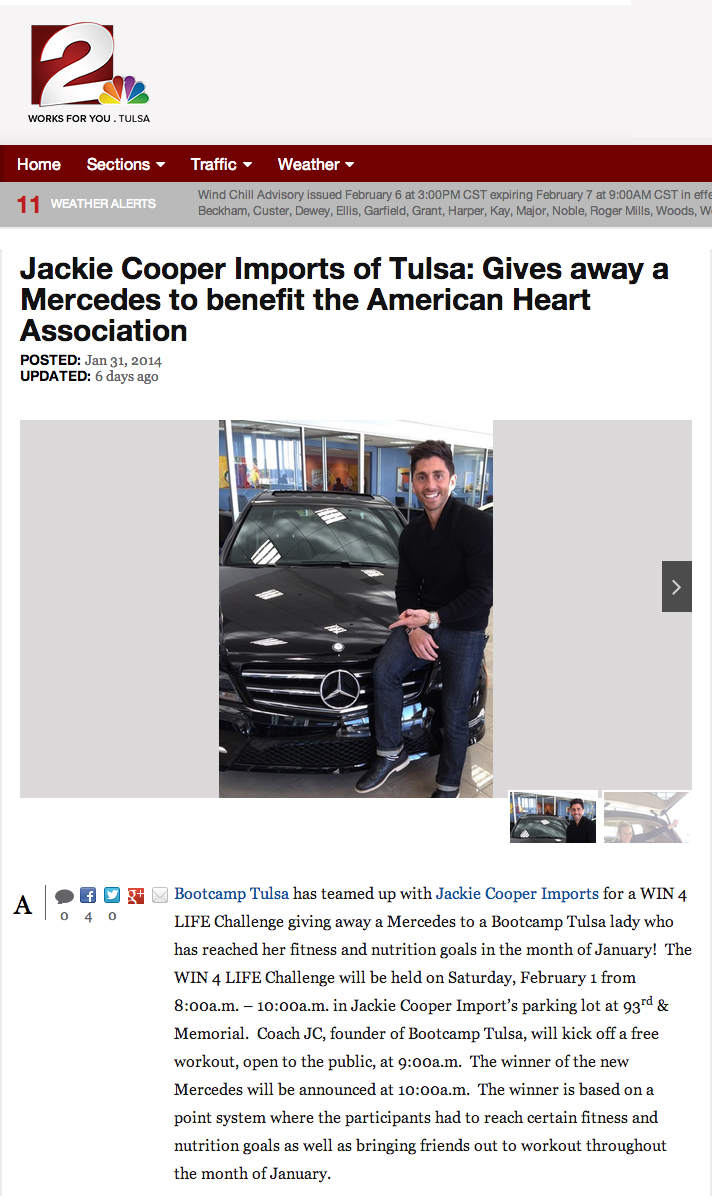 Coach JC talks about Bootcamp Tulsa's Biggest Giveaway yet – A Mercedes Benz!
Behind the Scenes on Great Day Green Country and Bootcamp Tulsa's Biggest Giveaway Yet!
Mercedes Benz – Guidelines – See how you can be driving this in 2014
Get Ready for Bikini Season with Coach JC and Bootcamp Tulsa on the news
Coach JC talks about how to WIN as an athlete with Dynamic Sports Development on Great Day Green Country
Coach JC reveals his "4 C's" for you to WIN in 2014 with your New Year Resolutions
Eating for the Holidays with Coach JC: He reveals his "3 Rs to FOCUS and WIN.
Coach JC Interviewed on K-95.5 on How To Create The Winning Mindset and WIN.
John Spencer Ellis and Coach JC (Jonathan Conneely) video training on "Winning as a Trainer and Coach"
Coach JC named as one of Oklahoma's 30 under 30 Entrepreneurs of The Year!
BY Aja J Junior
JANUARY 27, 2010 30 Under 30 Small business owners turn their American dreams into reality. How old do you have to be to own a small business? What's the formula for finding entrepreneurial success?Neither of these questions have simple answers, but what we do know is that there are no boundaries on age or dreams when it comes to running a small business…
JC
Coach JC on Fox23 shows how you can use just a Pumpkin to get the results you want
Coach JC Exposes The Lies and The Myths Behind the Food Labels and Reveals The Truth

Coach JC hosts "The Change a Life Challenge" 2012 to raise money to STOP sex trafficking
Coach JC presented as The Young Entrepreneur of the Year
by: LAURIE WINSLOW World Staff Writer
Friday, November 20, 2009 In a ceremony that mimicked the Oscars and MTV Music Awards, 11 category winners of the second annual Tulsey Awards received a golden bronze Driller statuette Thursday evening in recognition of their entrepreneurial spirit.
JC
Coach JC's program, Bootcamp Tulsa Featured on The List
Coach JC talks with Los Angeles Clippers Coach Kevin Eastman
Check out why Coach JC's program, Bootcamp Tulsa Rocks!
Coach JC Featured on OETA talks with Angela Rosecrans
Coach JC Featured on MoneySavingQueen.com
By Money Saving Queen, – January 17 2011
Today on the news, we brought on Coach JC (Jonathon Conneely) to help us (…me) get in shape without dropping mega bucks each month on a gym membership. Coach JC showed us how to keep it simple and use our own bodies to help us get fit…Read More
Check out Coach JC on Fox 23 with his 3 Keys for YOU to Achieve More!
J
Tulsa People Magazine
From hair to skin to staying in shape these are our readers picks for the business that helps them look and feel their best. Bootcamp Tulsa Landed The A List in 3 categories. Weight Loss, Women's Only Exercise and Gym… Coach JC's Bootcamp Tulsa outdoor Fitness Program named to 
Tulsa's "The A List"
 in 3 categories.
JC
Oklahoma Magazine Best of The Best
Coach JC  named as 
"Oklahoma's Best of The Best" 
Big Tom's Trainer Gives Keys To Weight Loss
By Terry Hood, The News On 6 Coach JC featured on News on 6 as he takes 500lb Tom Basler on a transformation journey for 12 weeks.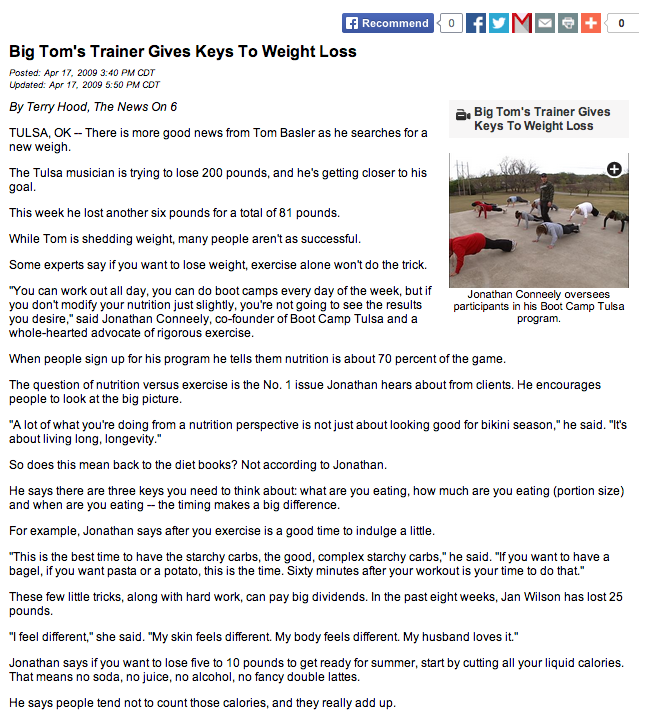 Jonathan Conneely Releases His Newly Anticipated Book with Book Signing
TULSA, Okla. – Greater Tulsa Reporter Jonathan Conneely, the founder of Bootcamp Tulsa will be signing copies of his highly anticipated book on April 17 from 1-4 pm at Borders at 81st and Yale. As a thank you for attending the book signing, Coach JC would like to extend Two Free Weeks of Bootcamp Tulsa to each individual who purchases a book that day.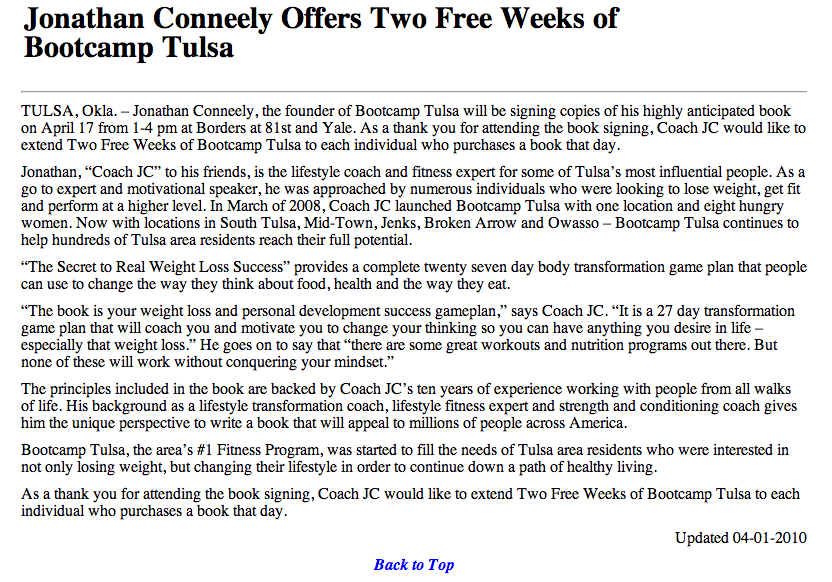 Coach JC on News9.com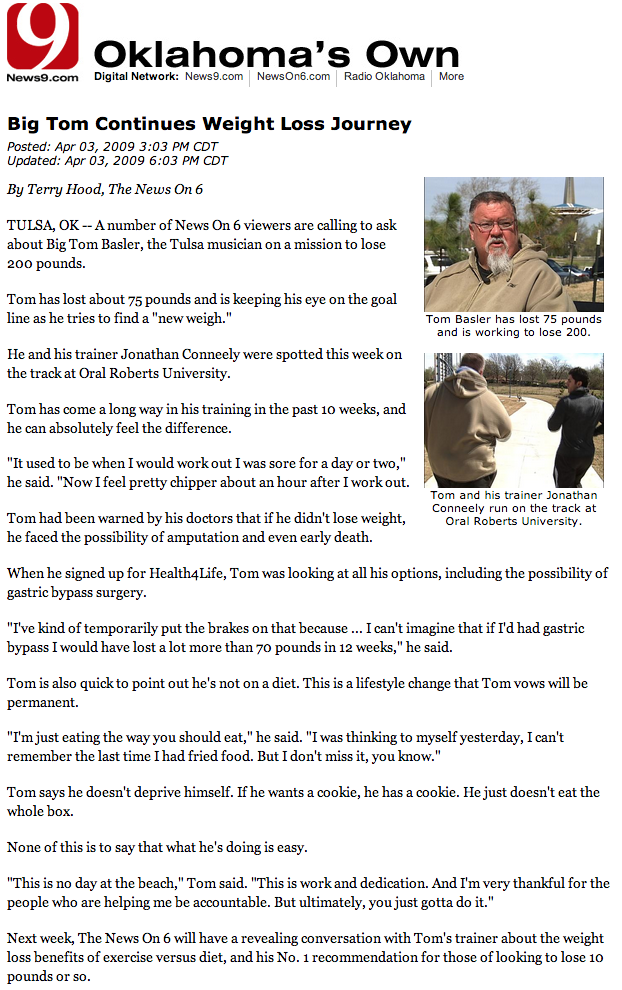 A New Weigh For Big Tom Part 5
BY TERRY HOOD

News On 6-February 27, 2009 "It's about getting people moving again. So many people have lived a sedentary lifestyle and they're motivated to get fit, lose weight, they may even have some knowledge. Our goal is this, let's give them a game plan," said Jonathan Conneely, of Bootcamp Tulsa.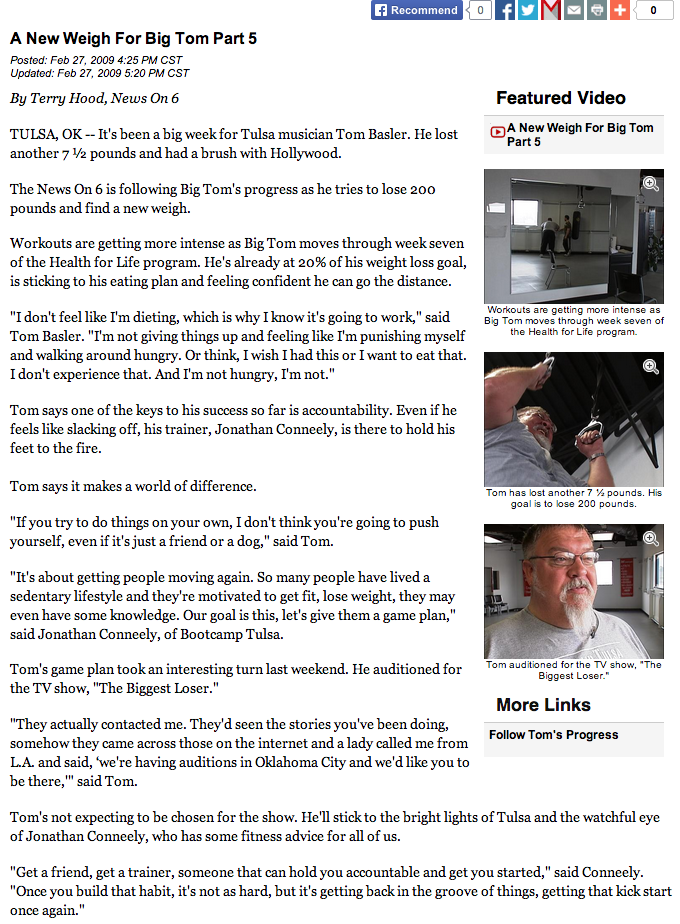 Coach JC interviewed on National TBN about the release of his new book
New York, NY-USA – June 5th 2010 Coach JC interviewed on National TBN by Pastor Dewey Friedel on the Praise The Lord show about his new book, The Secret To REAL Weight Loss Success and the 27 Day Gameplan. View at 43:47 mark –
Click To Watch Full Video